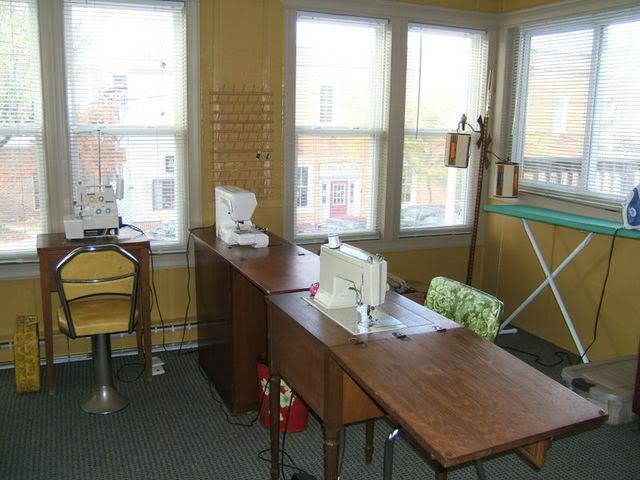 This is our new location, right in downtown Romeo. It's the perfect place because it's not too far from the city and not too far from the beautiful countryside either. Great area for garage sales as well. There's an active venue for shows on one side of us and a tavern/club on the other side but somehow our apartment stays pretty quiet through all of that.
The apartment has a lot of character. It's painted olive green and mustard yellow, but not in a tacky way. It has a stamped tin ceiling in the dining room, and stairs to get to the bathroom, just like an old steam room. We also have our own laundry room! And tons and tons of storage for our craft/sewing supplies. You can get the complete tour here at my
livejournal
. It's going to get so productive around here!