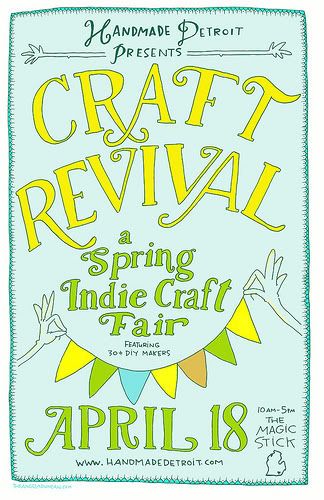 "Handmade Detroit presents Craft Revival, a spring indie craft fair
featuring 30+ DIY makers, from 10 a.m. to 8 p.m. on April 18th at the
Magic Stick. Celebrate the end of this brutally cold winter with the
freshest goods from Detroit's busy and growing craft scene. Free
admission. All Ages."
That's where I'll be on April 18th, selling my new items! I have new dresses, tops, and skirts, all with a healthy dose of ruffles. Also…Michigan-themed shower curtains! I am making them myself from fabric remnants bought locally, and screenprinting Michigan imagery onto them. Hope to see you there!