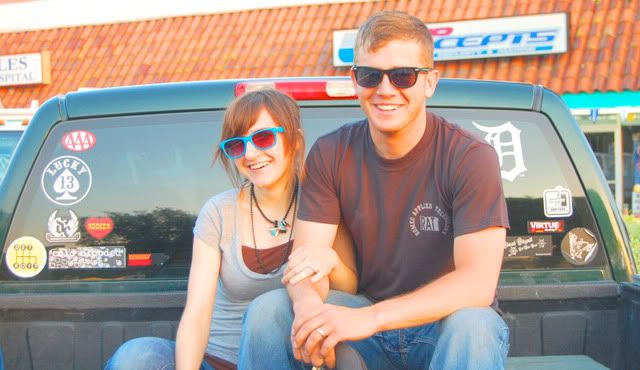 I was visiting my husband Billy in California (he's stationed there for the military, but not for much longer now!). It was a great time, and awesome to see him. I also got to go fabric hunting in the L.A. Fashion District. 90 fabric stores in 4 blocks. Yes, you heard right. Wowie. But this past week, I've been preparing for two shows, and a fashion show! Hence, the lack of site updates.
Movement 2009
. May 23-25 Detroit, MI. I'll be joining Handmade Detroit there this weekend with some select items, in a huge 20×20 tent right by the entrance. I changed my fabric up a bit for this event, expect lots of neon and black.
Maple Days Art Festival
. May 25, 9am-4pm Walled Lake, MI. I'll have my own tent set up here, with a full stock of clothing. This is also where my fashion show is going to be. Come and check it out!