I always love seeing other artist's spaces, so I thought I would do a quick tour of mine. I live in an apartment above a gags 'n gifts store. There's always something going on outside, between the bars and the music venue next door, so there's always something to
spy on
watch while I sew. This is the fourth sewing space I've had. The first was a corner in the basement of my mom's house when I was in high school. Then Billy and I moved to California, and my sewing space was half the living room. Then we moved again in California, and I got a whole room for sewing. This is my favorite space so far.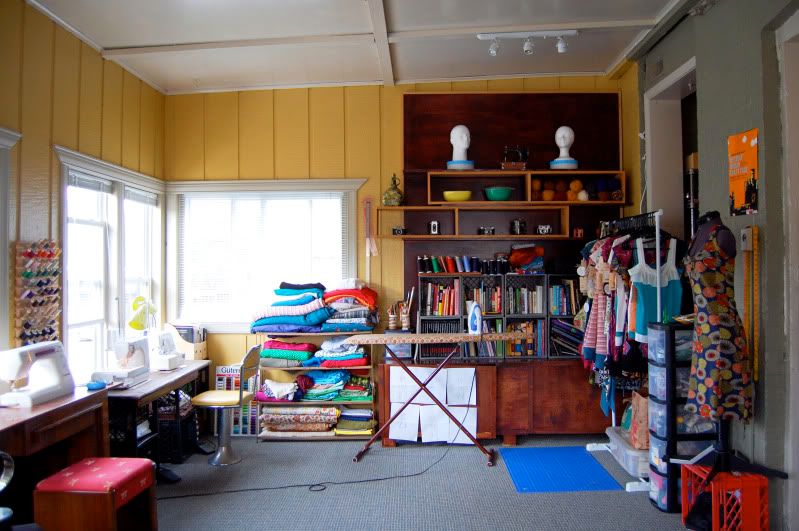 Lots and lots of natural light during the day.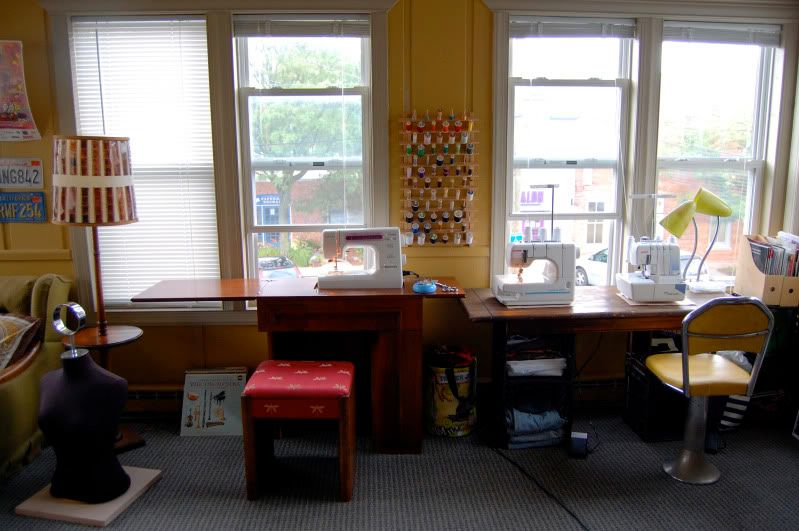 My sewing machine station: general purpose sewing machine, coverstitch machine, and serger. Billy refinished that really nice sewing table on the left; I built the really goofy table on the right out of a scrap piece of wood and some milk crates.
Turn to the right, and you'll see my sitting area. The clothing rack is for my alterations work.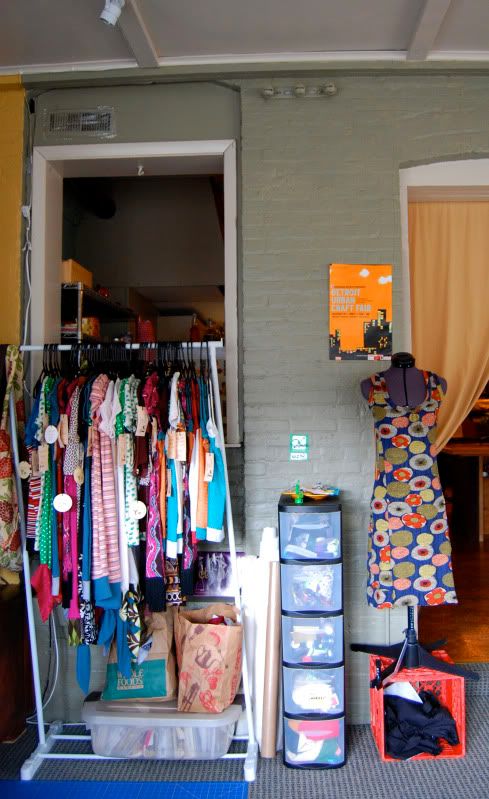 Rack of finished items, dressform, storage.
Bookcase made of milkcrates!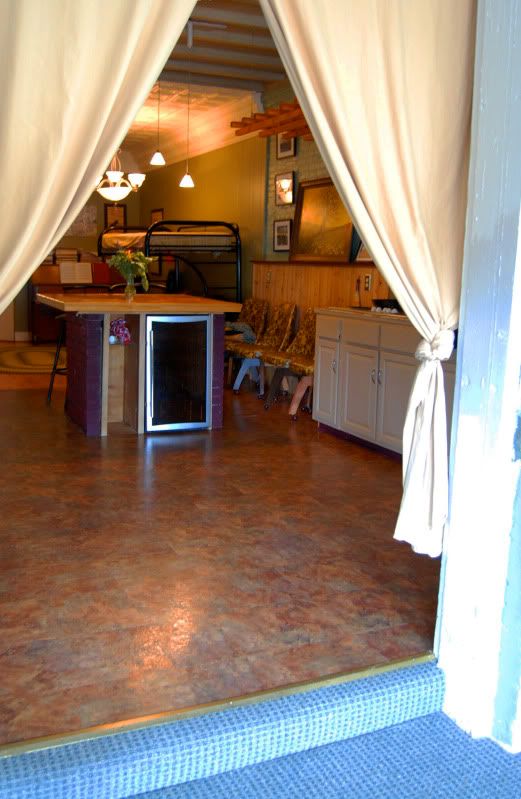 And if you're wondering where my cutting table is, it's in my mom's basement! So I use the kitchen floor for cutting and screen printing. The room behind the kitchen is the music room, and behind that is the bedroom and bathroom.