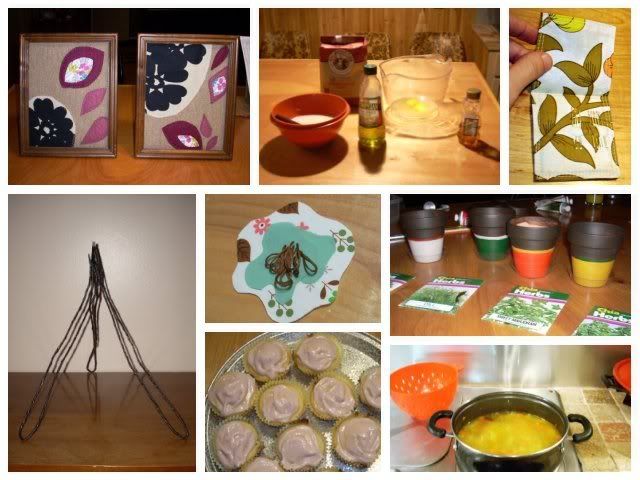 Thing-a-day is almost over! If you haven't heard of it, it's basically a collective
blog
where artists and creators of all types and backgrounds make one thing per day and share it online. It's a pretty neat idea, and there are some pretty cool things floating around on that website. And the fact that it's just plain fun to participate
in. You have to sign up for it before

February
, so if you missed it this year, you have to wait for next
February
.
From
Thing-a-Day.com
:
"This project was started as a class thought by Ze Frank at NYU's Interactive Telecommunications Program in the Fall 2005

. Every day, the twenty something grad students of this class has to post something new. In February

2007, inspired by the Ze Frank effort, we created the thing-a-day platform and opened it up to the public."
Some of the items I made, starting at the top left, are: stitch art, whole wheat bread, a needle case, a portable/flexible tripod, fabric flower pin, painted chia herb planters, blueberry-frosted cupcakes, and homemade veggie stew. To see the rest of it, my thing-a-day page is
here
.