You could probably spend hours at the Detroit Urban Craft Fair, but just in case you are on the fence about driving a long distance for one (awesome!) event, I've put together a list of ways to spend an entire day in Detroit!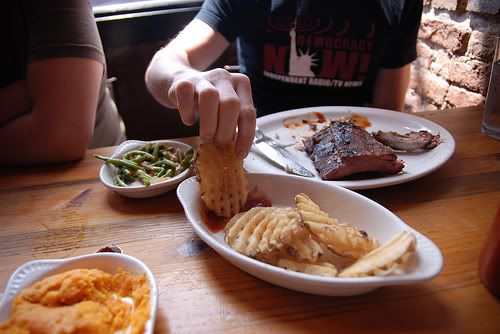 FOOD: My first pick is
Good Girls Go To Paris Crepes
. Yes, a creperie! They have sweet dessert crepes, and savory crepes filled with meat and cheese that would be more suitable for lunch. Not only is it my most delicious lunch pick, but it's probably the most budget-friendly too, with a big crepe for $3-5. Open 10 a.m. - 10 p.m. If you want something more substantial, but just as tasty, then
Slows Bar B Q
is just the thing. Mouthwatering sandwiches, soups, salads, and everything you would expect from a BBQ. Open 11 a.m. - 2 a.m.
Cafe Muse
is not in Detroit, it's in Royal Oak, but this is for you fabric store junkies who are going up there anyway(see below). It's a fancy/cozy cafe that does breakfast and lunch, but the food is seriously amazing. They have the best grilled cheese sandwiches, and vanilla bean waffles, and egg scrambles, and ahhh I could go on and on but the food is seriously just that good. They're only open from 7:30 a.m. - 3 p.m. so make it a breakfast or lunch rather than dinner.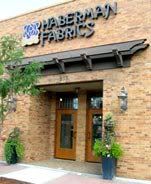 CRAFTY STOPS: There is a comprehensive google craft map of metro detroit
here
, listing craft and art supply shops, fiber and fabric shops, places to buy handmade items, and other misc. D.I.Y. locations...but I've picked a few of the best ones here:
Haberman Fabrics
in Royal Oak. Fine (and I mean really) fabrics, patterns, and notions. If you have a sewing question, just ask, these people know their stuff! Oh yeah, a ton of Merrimekko fabrics! Open 10 a.m. - 6 p.m. The
Fabric Warehouse
(technically in Warren) is one of my favorite haunts. And it is what it sounds like, a huge fabric warehouse. All fabric is $3.49/yd. Great quality fabrics, they get new stuff in all the time. Make sure to wear a coat, it gets a little chilly in there. Open 10 a.m. - 6 p.m. And for you knitting people,
City Knits
is a cozy little yarn shop that also has a good selection of knitting/crochet books. Also open 10 a.m. - 6 p.m.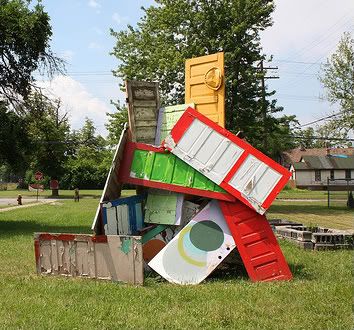 MUSEUMS/ATTRACTIONS: The
Detroit Institute of Arts
is currently showing the Avedon Fashion Photography Exhibit. If fashion photography isn't really your thing, there will surely be something else there for you. The DIA is the best! If you've already been there, done that, head across the street to the
Detroit Historical Museum
. It's so fascinating! I even loved it as a little kid.
John K. King Books
is a bookstore, but I think it fit better in this category, rather than shopping. Four floors crammed with used books, and there is even a vintage sewing patterns section. The
Heidelburg Project
, named for the street it spans, is the work of Tyree Guyton, who has been turning abandoned houses on this street into art for over 20 years. You'll find a house covered in stuffed animals, a lawn full of vintage vacuum cleaners, and other strange things as you take a look down Heidelburg St.
HANDMADE SHOPS: The DUCF should be more than sufficient for your handmade needs, but in case you still want more, here's a quick list:
City Bird
,
Bureau of Urban Living
,
Naka
(Ferndale),
Lost and Found Vintage
(Royal Oak).
If anyone has other suggestions, leave a comment letting us know!
Photo credits: