I did a
picture tour
of my studio a while ago, but it didn't really show all the little details and crafty touches. My studio has a sort of cluttery-cute aesthetic going on. I think all of my decorations are from garage sales or things I've made. So here's a detailed picture tour!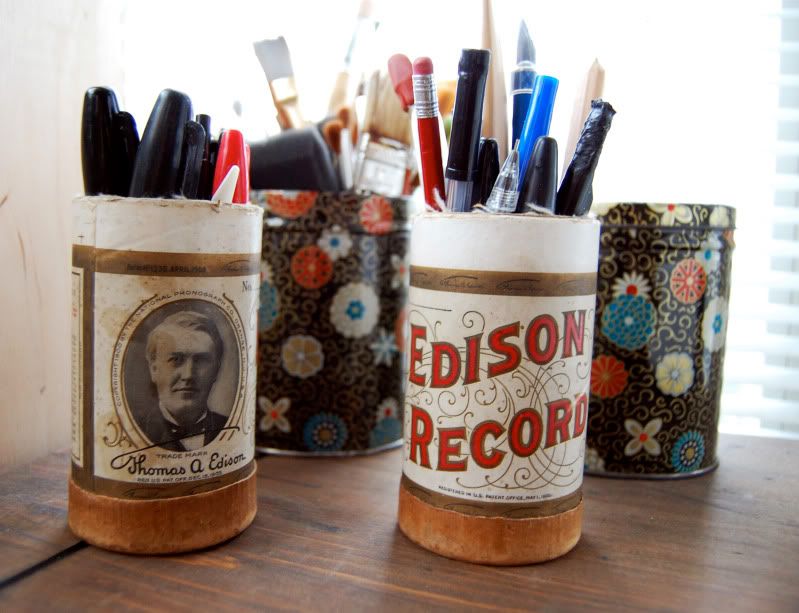 I found these cartons at a garage sale. They used to hold old phonograph cylinders, now they hold my pens, pencils, brushes and knives.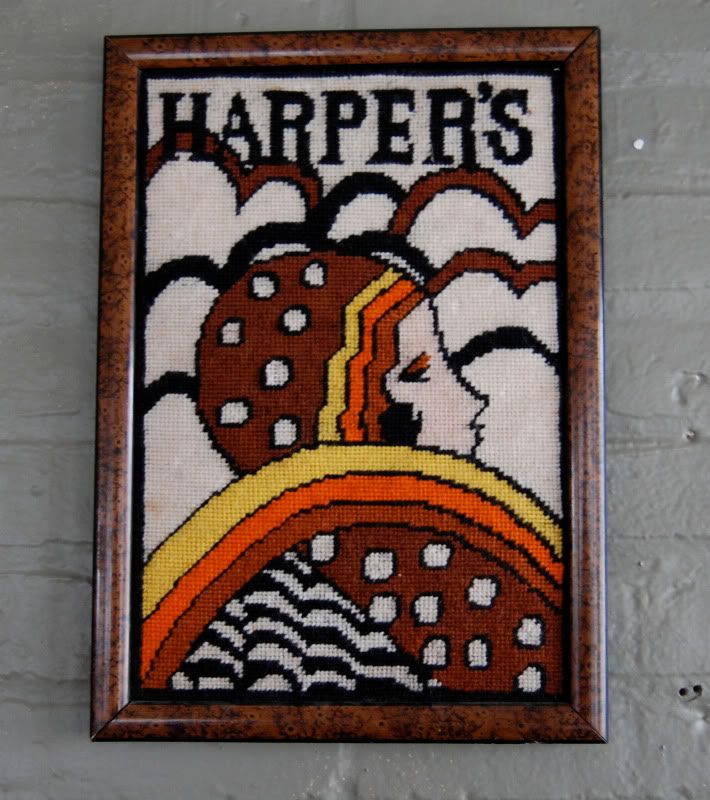 Another garage sale find: a vintage magazine cover cross-stitch. The date on the back says 1970.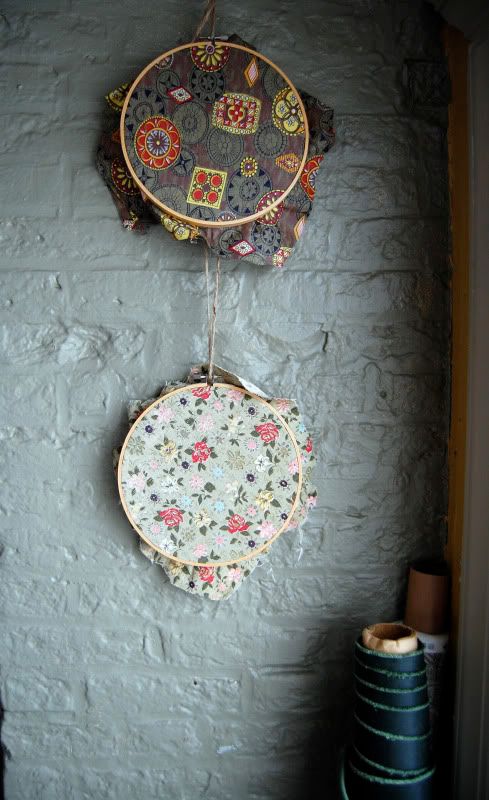 Using embroidery hoops to display fabric. Hung with twine.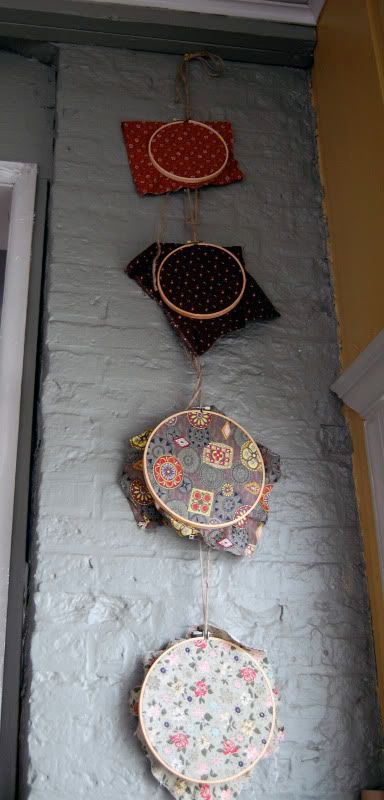 The whole line of them.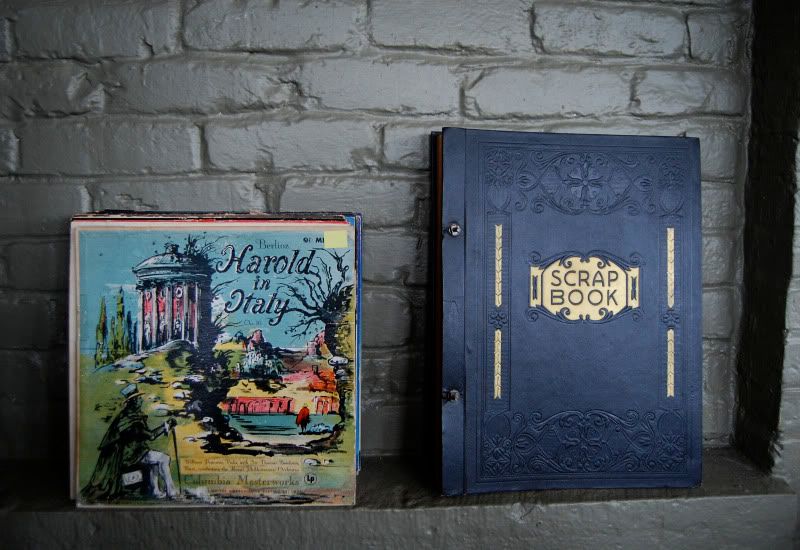 Nooks and crannies: old blank scrapbook I found at a garage sale, amazing record cover with no record inside.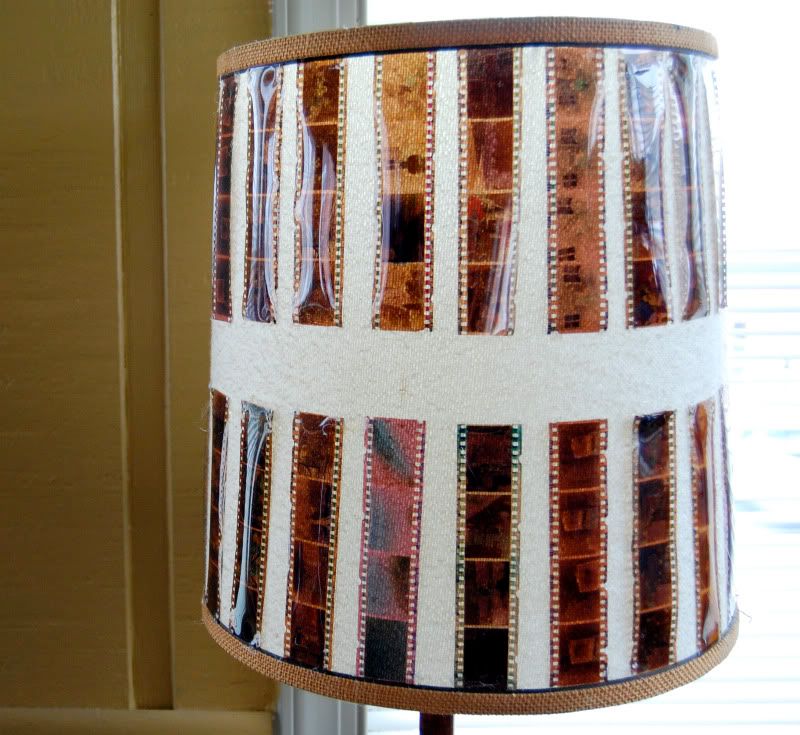 Lampshade covered with negatives. It looks pretty spectacular when the lamp is lit up.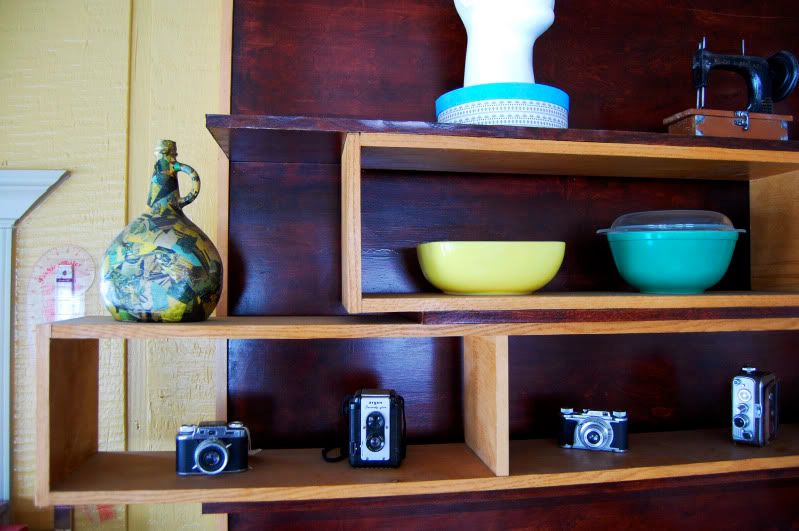 I was so excited when we moved here and had shelving built into our walls. An area solely for displaying things! How about that. I was stoked. Billy's cameras, my pyrex.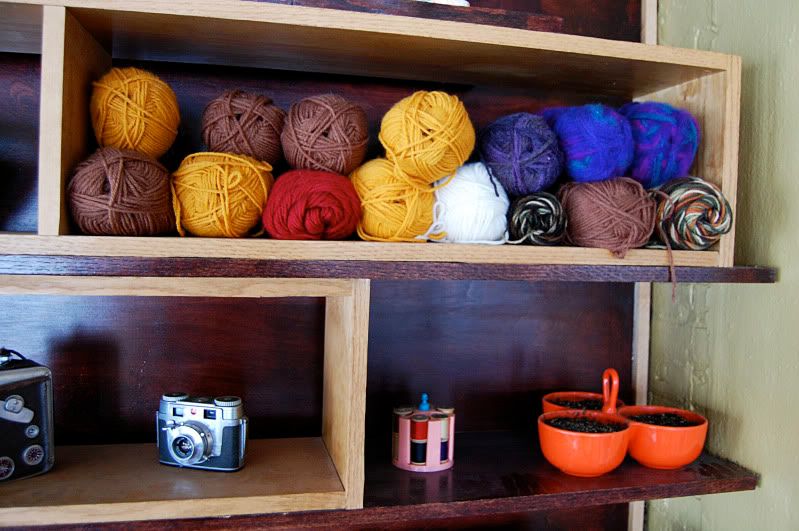 The rest of the shelving. Cameras, yarn, and vintage thread.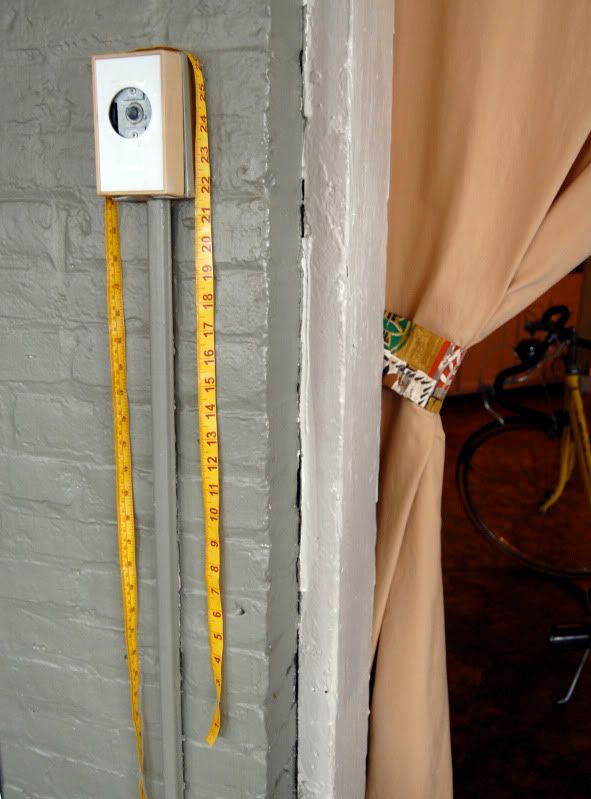 Old thermostat, now a tape measure hanger. Tip: hang up your tape measures instead of rolling them up. They won't get all crinkled and worn that way.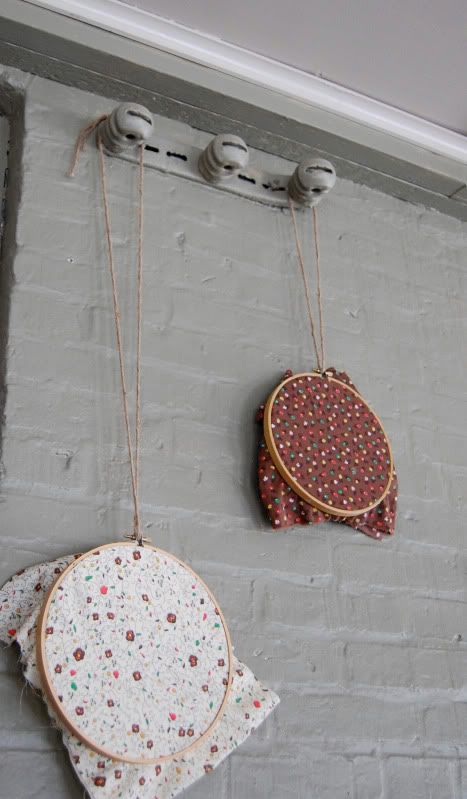 More embroidery hoop fabric displays. That wall used to be the outside of our building, and the hoops are hanging from where the ancient power lines used to connect to the building.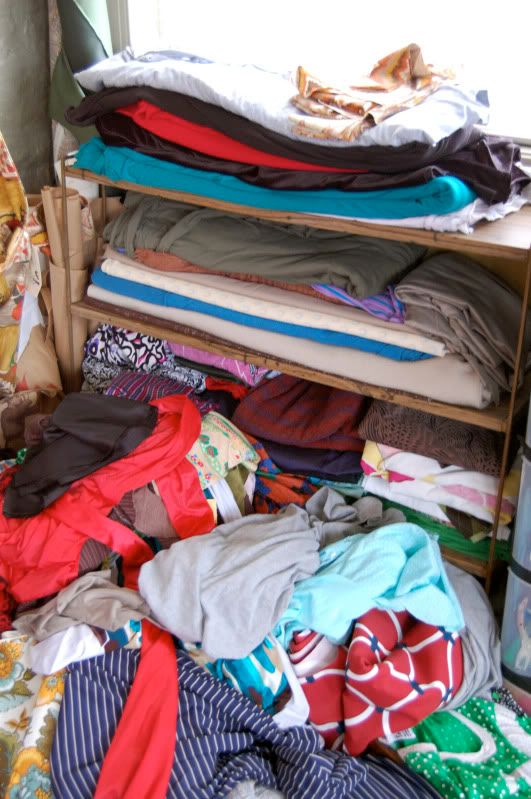 And because what sewing room isn't complete without some sort of mess...here is my current fabric pile. Looks like I need to get sewing!