Over the years, I've collected many bits of papery goodness. Craft fair fliers, show fliers, stickers, business cards, magazine cut-outs, old pamphlets, notes, scribbles, you name it. If it has a neat design, or sentimental value, I'll put it in this big old vintage suitcase with the rest of my collected ephemera. Here are some of my favorites:

I got these at an amazing estate sale. The bedroom dresser contained all these great pamphlets and a ton more. The "Rules and Regulations for the Control of Communicable Diseases" is from March, 1937 from the Michigan Department of Health in Lansing.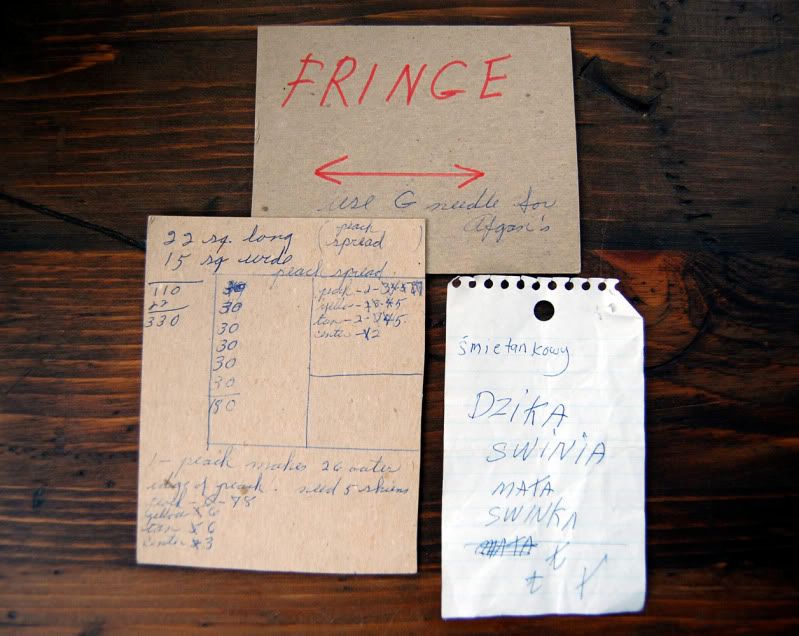 Samples of my grandma's handwriting, and one of her customer's notes.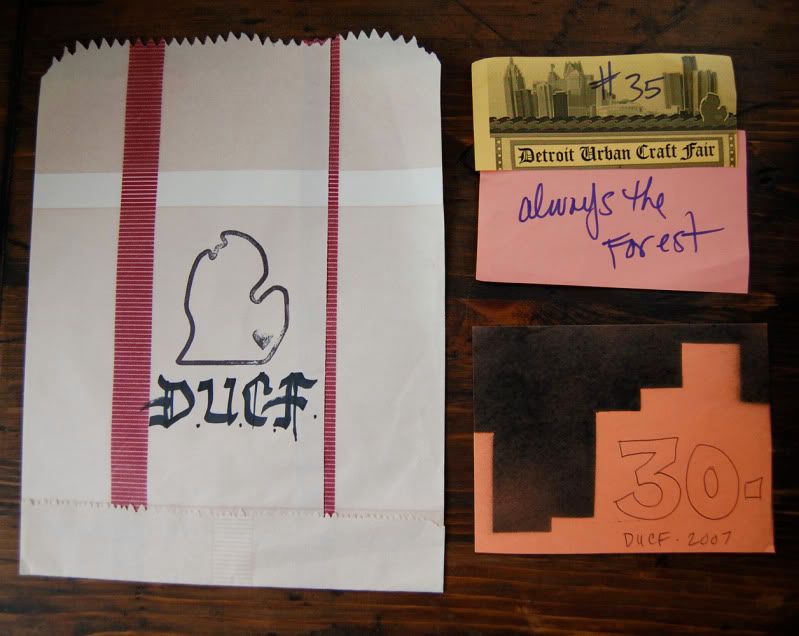 Table markers and a vendor bag from Detroit Urban Craft Far 2007 and 2008. I told you I keep everything!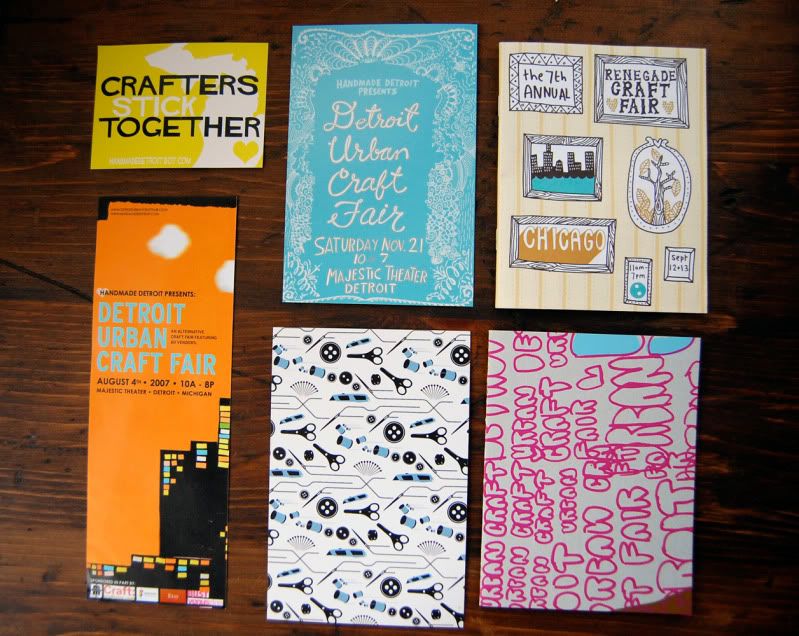 Craft show fliers and stickers.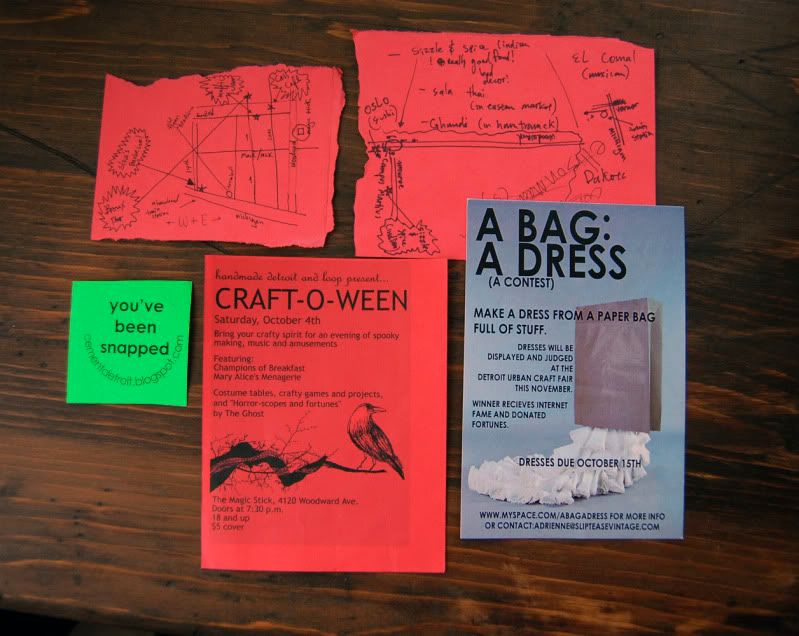 More fliers, and two maps of good places to eat in Detroit that my boothmates from
City Bird
were kind enough to make me.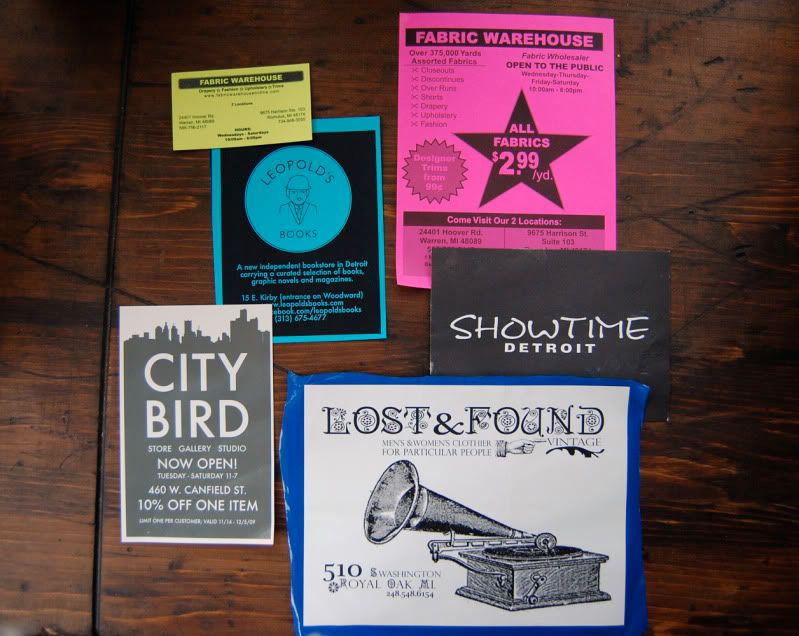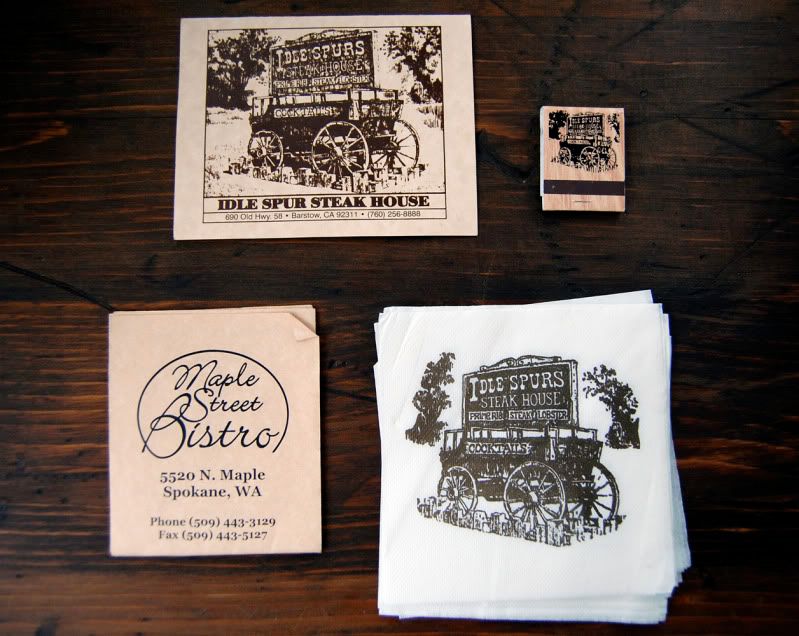 Favorite restaurant in Barstow, CA/Favorite restaurant in Spokane, WA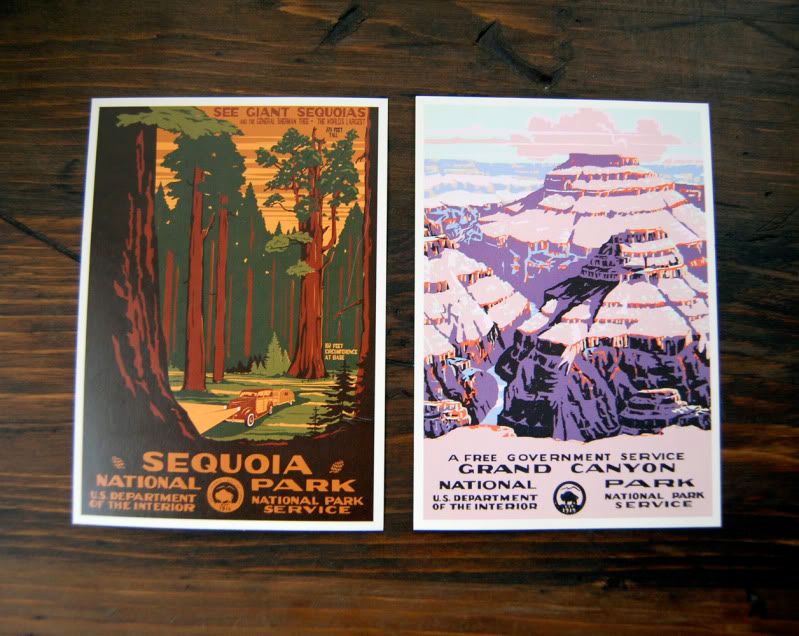 I love the design of these old National Park Service posters.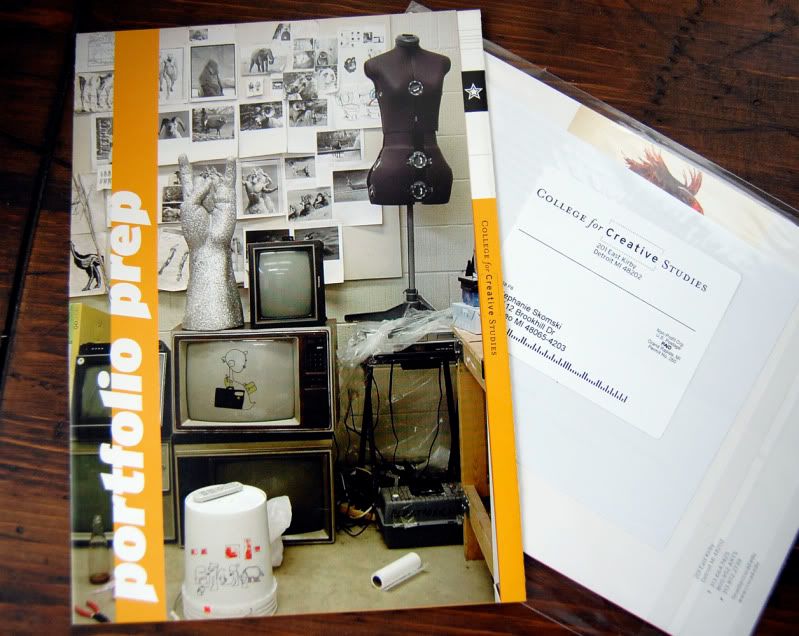 CCS stuff.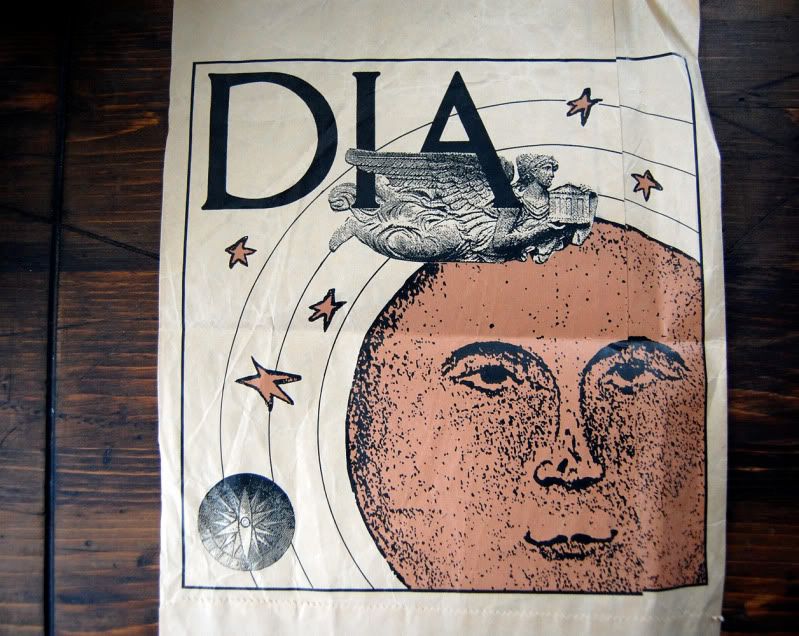 Old bag from the Detroit Institute of Arts.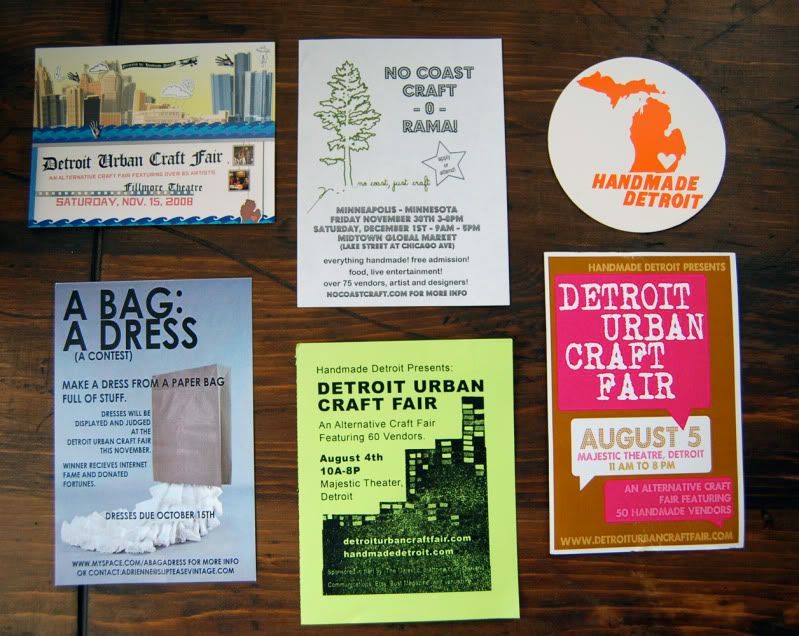 More craft show fliers and stickers.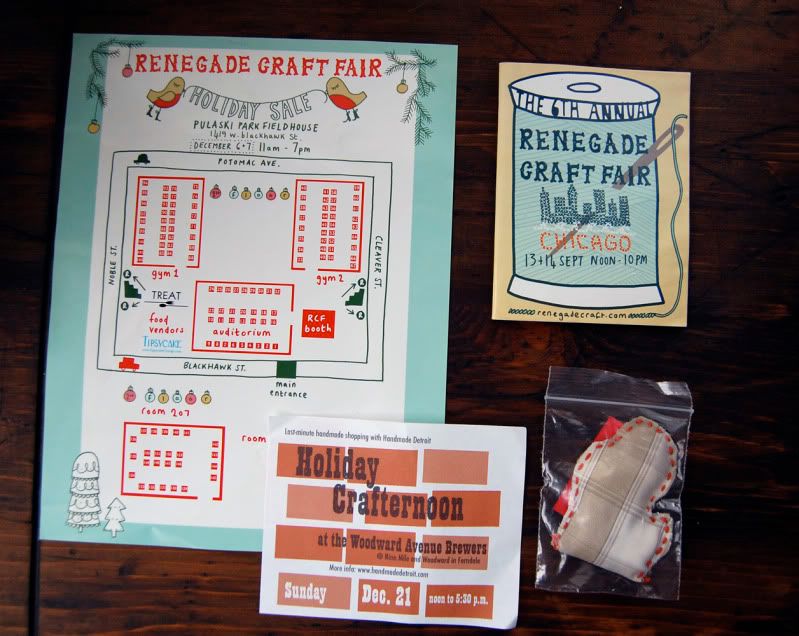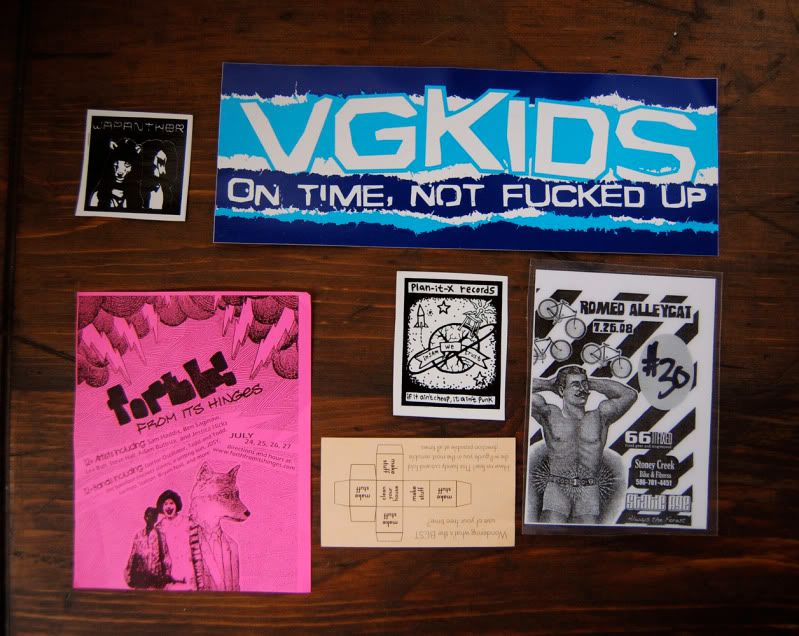 VG Kids are screen printers from Ypsi, and the crass side of me loves their slogan. Show fliers, more stickers. Spokecard from the first annual Romeo Alleycat.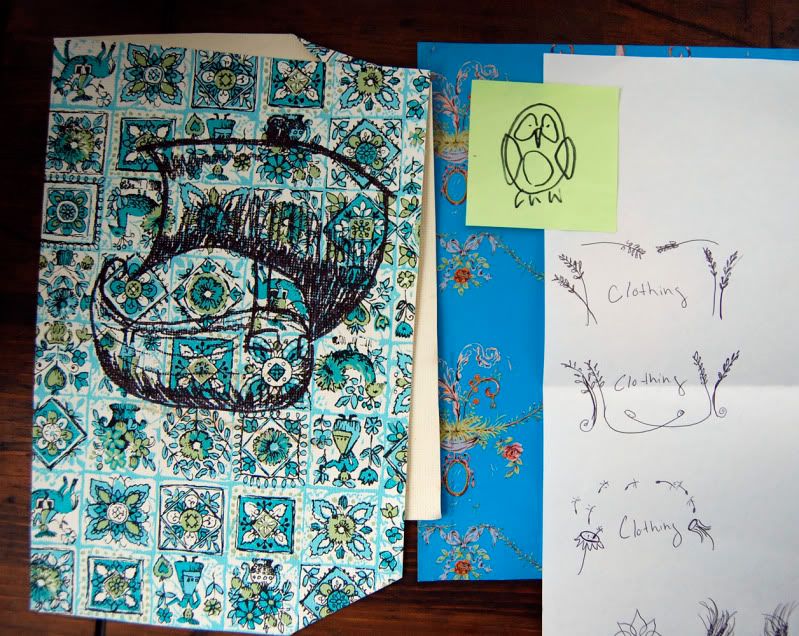 Vintage wallpaper, and scribbles from when I was designing a logo for Always the Forest.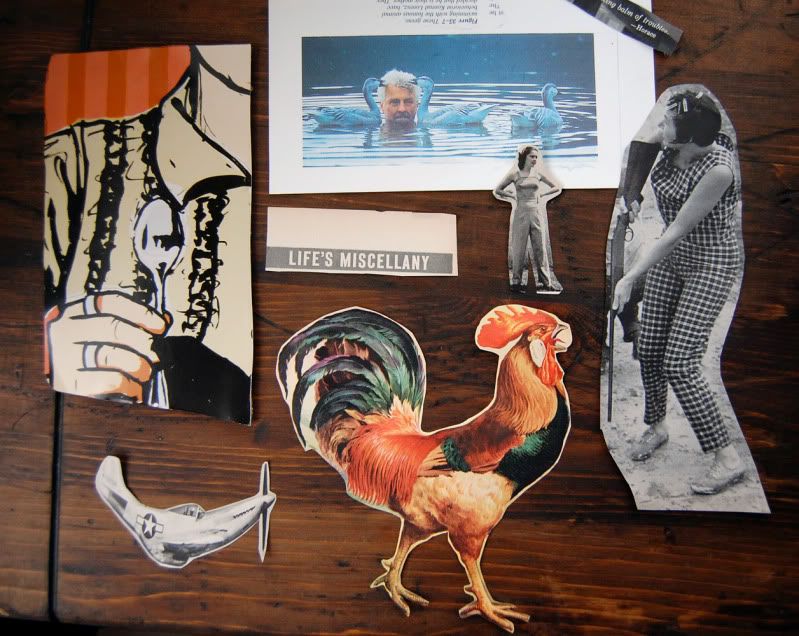 Cut-outs from old Time magazines, something from CCS, and a picture of goose-man from my 10th grade biology book that I liked so much, I tore it out and ironed the image onto a shirt. Come on, the geese are nibbling at his hair!