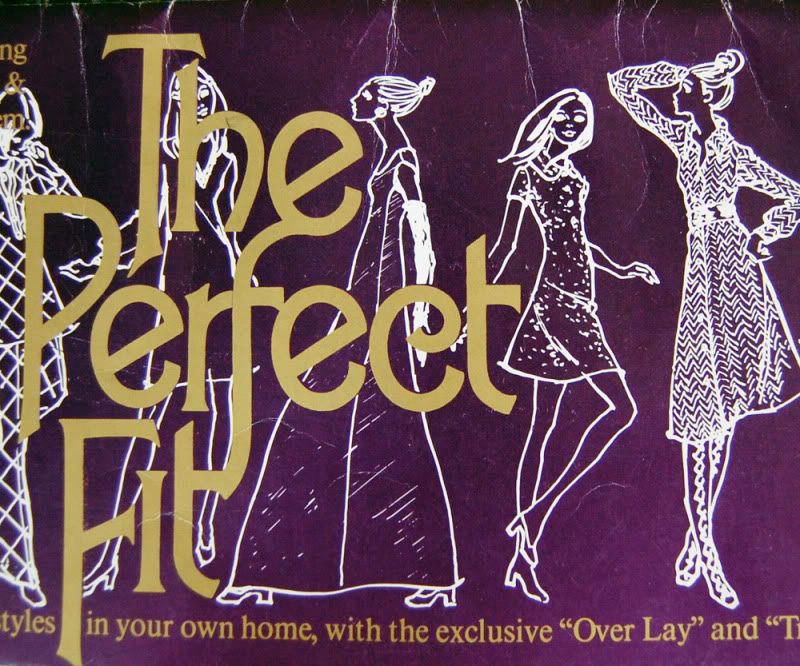 Most everyone I know has some issue with how ready-to-wear clothing fits them. Pants gap at the waistband, shoulders fit too tightly, tank top straps too long. Billy's dress shirts fit him perfectly all over, except they won't button at the neck. For me, it's always the bust. If it fits everywhere else, it's always too tight in the bust. I used to say, "oh, I'm just disproportionate". I used to think the problem was with me, and not the clothes in the stores. Most people think this way, and are even unhappy about their bodies because of it. The truth is, most manufacturers make those clothes to fit an average. And the people who don't blame their bodies for the incorrect fit blame the designers for making clothes that don't fit well. Neither one of those viewpoints is quite right, and this year, I want to attempt to come to some sort of middle ground.
When I started my line, I had no formal training or experience in pattern making. Because of that, I've always been very conscientious about proper fit. At that time, I knew that I wasn't doing a good job, but I didn't know how to fix it either. The only thing I knew how to do was make clothing that fit me. When I went to sell at my very first craft show, I had garments mostly labeled "small", and then a few "mediums" which I squeaked out from my "small" patterns by adding a little to the width and the length of the patterns. Oops. So I got a lot of feedback. People were so nice about it too! And they totally didn't have to be, since fit is often a touchy subject. The overwhelming response was that my sizes (the two that I offered, haha) were too small. So armed with the knowledge that my sizing was quite a bit off, I set out to correct it.
I've taken pattern making classes from the local community college, and I'm taking another pattern making class right now. I've pored over the
Fashion Incubator
forums and studied
The Entrepreneur's Guide to Sewn Product Manufacturing
. I don't ever think I'll know all there is to know about pattern making. But I can try! And that's only half the battle. I want to design clothing that will fit and flatter a variety of shapes and figures. Is that even possible? I've been toying with the idea of adjustable clothing. Like a wrap skirt and a wrap dress are kind of adjustable, sort of that idea. After a week of thinking about that, I couldn't think of a way to make any place but the waist adjustable. Adjustable shoulders? Adjustable bust? How? So I think I'm going to try and make designs that are flattering to a variety of figures. I have to be realistic, I don't think every design will be able to fit every figure, but I'd like to make it so it can fit more than just one body type. The safe, rational part of me says, pick a target market, and tailor your sizing for that one body type. But this fit conundrum is important to me, and I would be so happy if I could make clothing that women of many shapes and sizes could feel confident in.