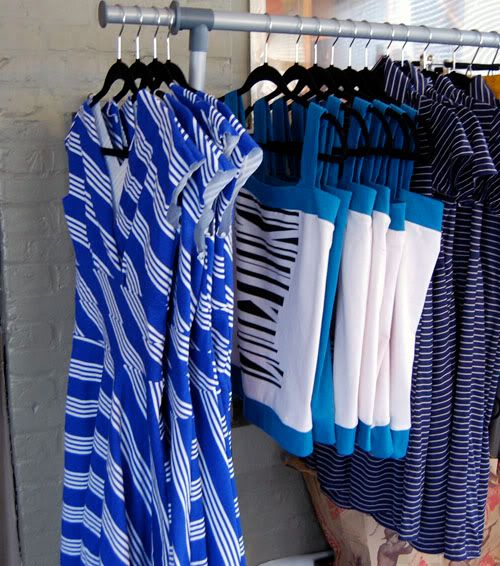 I had decided earlier this year that I wasn't going to do anymore wholesale or consignment, and sell only directly to my customers through my website and craft shows in order to keep my designs affordable. And if that meant that Always the Forest wouldn't have a presence in brick-and-mortar stores, that's fine. E-commerce is booming anyway. But when the owners of Project M in Milwaukee emailed me asking if I would like to sell my designs in their store, I was intrigued by their business model.
Bree Rose Bower and Kelly Strosser are both independent designers in their early 20s, and created Project M as a network for Midwest designers. Project M is set up more like an art gallery, the designers pay a flat monthly fee and keep 100% of their sales. I am so excited that these ladies are doing something different then the usual high-priced boutiques that are a dime-a-dozen, and instead, offering a supportive network for local designers. I spent all this week working on clothing to send there for the opening, the picture is a snippet of what will be there. Project M is located at
801 E. Center St in Milwaukee, and the grand opening is this Monday. I can't wait!