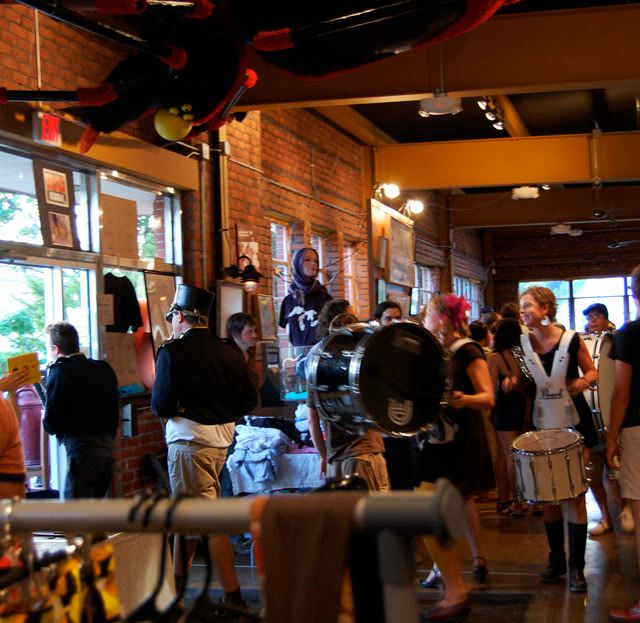 Marching band at the Shadow Art Fair
This has been another exciting summer filled with amazing craft shows. Since we bought a new house, I've been stocking up on awesome handmade housewares too. Ahhh the shopping is so good at these shows! But you probably don't need me to tell you that... The Shadow Art Fair in Ypsilanti was goofy/weird/interesting/and filled with wildly entertaining excellence as usual. A marching band suddenly came through about mid-day, and startled me! And this year I was finally of age to try the Shadow Brew, and it was delicious. It's a 12-hour fair, noon to midnight, and I don't know how they keep it packed full for all 12 hours...oh wait, I know, because it's a great fair!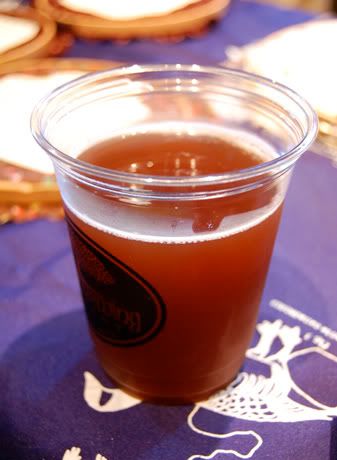 Shadow Brew!
Mitten Made in Ann Arbor got rained out! I think Ann Arbor got record rainfall that weekend, and a few tornado warnings. So we moved inside the Blue House and I had a great time talking with the wonderful crafty ladies there. Plus the Blue House is sooo cute!
Maker Faire was the next weekend, and I was so impressed. I began to unload my car, and five or six people gathered around my trunk and unloaded it for me! They even set up my booth while I parked my car! Apparently the Henry Ford is fulled staffed with assistants, and that wasn't out of the norm. Awesome! There were so many interesting things happening outside of the Craft tent, like the Life-Sized Mousetrap, or the crazy bicycle contraptions running around. I wish I could have gotten out to see it all, but I think I'd need an entire day.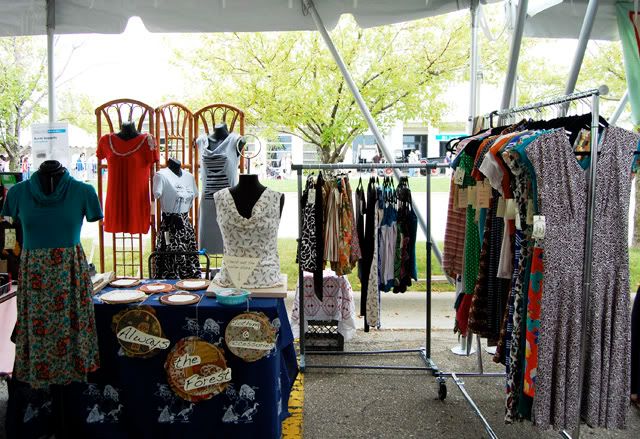 My booth set-up at Maker Faire
My booth neighbors were Worn Magazine and Burnt Desserts. I was also next Carrie of Burnt Desserts at Mitten Made, and she is the sweetest person who makes the most adorable miniature food items like sushi hair clips. At both fairs, when I would get really hungry, I would lean over to her booth and tell her how cute her stuff was but it would be way better if it was real food, haha. The ladies at Worn Magazine came all the way from Toronto. I've been getting their magazine for the past few months, and I definitely recommend checking it out, if you're looking for a non-traditional fashion magazine.
Part of the Life-Size Mousetrap at Maker Faire Detroit










But craft show season isn't done yet! I'm looking forward to Renegade Chicago (9/11-12), and the D.I.Y. Street Fair in Ferndale (9/24-26) and hopefully a few more in the fall and winter.