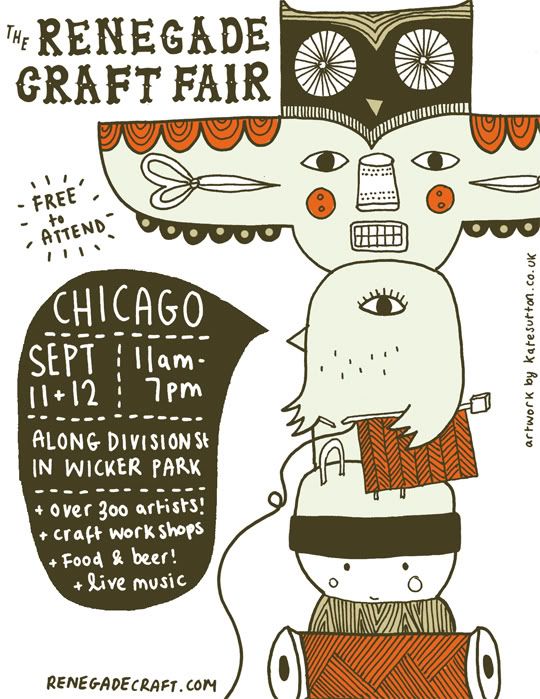 The 8th annual Renegade Craft Fair is this weekend (Saturday and Sunday, 11am-7pm). Each year gets better and better! For a full list of what's going on, check out
http://www.renegadecraft.com/chicago
. Here are some of the things I'm most excited about:
-Wood St. has been transformed into "Craft Alley" with crafty documentary screenings, hands-on activities and workshops.
-Marching bands and DJs from Reckless Records.
-How cute is this: a bicycle parking lot!
-Reallllllly good food everywhere.
But really, there's so much more going on, so definitely make sure to check out the above link for more awesomeness. I'm putting the finishing touches on my Fall designs, they'll be for sale. I'll be booth #241, see you there!