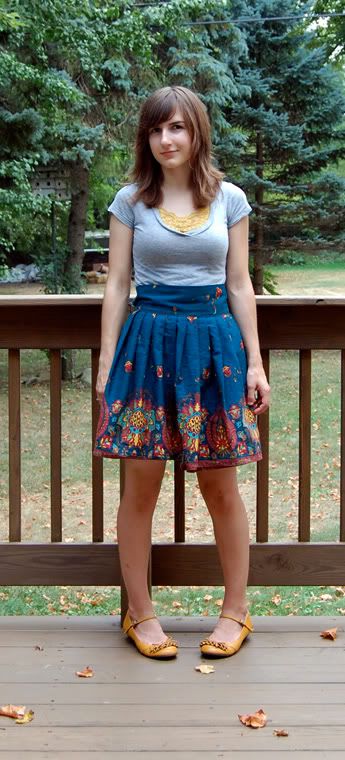 So I've been doing good with the whole not-buying-anything-new part of my goal this year...I only bought one pair of pajamas from target. Anything else has been made by me, or another local, independent designer.
In the summer, I basically rotate through the same few clothing items. If I'm going to be working, getting dirty, or exploring, I wear cutoffs and a t-shirt. If I'm teaching, I'll wear a skirt and a plain shirt.
But! The more fancy clothing I make for myself, the more I get to dress up! Which is kinda fun. I made this skirt a while ago, and I wear it so often. It's the first Hattie wrap skirt that I made. It's super comfortable, but looks really fancy. I was working in it today, that's why it's wrinkled.
My next project is going to be making some plain tops for myself. I bought the ones in the picture last year, or maybe two years ago, probably from Target. They're getting a little worn out, and I'd like to make some that are a little better in quality.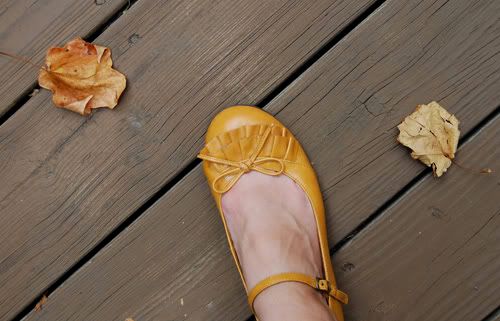 Close-up of my shoes, they matched the fall leaves. I can't wait for tights and sweater season! But that's probably because I'm an old lady at heart.