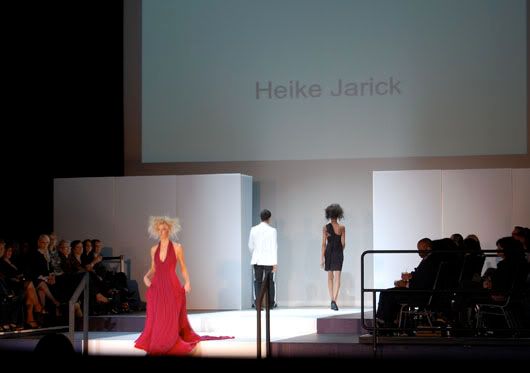 I attended Fashion Week Detroit last weekend and really enjoyed it. My mom and I went down to the Motor City Casino for the days runway shows. I had never been to a live runway show before, so it was a pretty neat experience. There were six shows that day, with a wide variety of styles, and designers from Detroit and all over the world.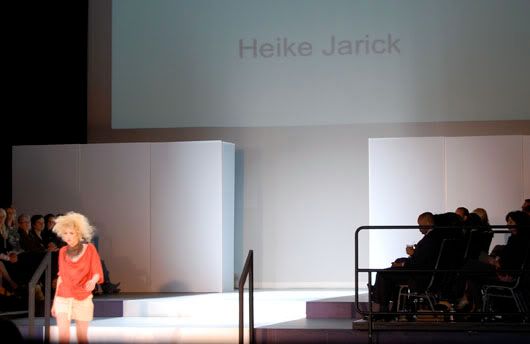 Femilia Couture was the first show, and the show I wanted to see the most. They're based out of Ferndale and use natural fibers in their designs. I'm pretty sure they try to employ zero-waste design whenever possible, meaning pattern pieces are cut into shapes (like squares or triangles) that leave very few scraps of fabric behind. I was impressed with what they did with those squares though!
A surprise favorite was Moosejaw. I wasn't really looking forward to seeing activewear/outerwear, but the way they styled the show was amazing. They had break dancing models, neon headbands, and Chuck Taylors and bright colored socks as footwear. For a minute, I could imagine myself in puffy jackets and fancy sweatpants, even though that's not my style at all.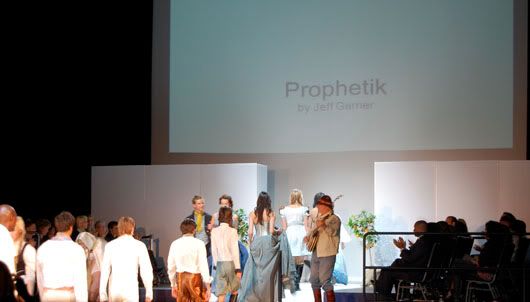 Prophetik by Jeff Garner featured a live banjo for part of their soundtrack. I also loved the styling of this show, with messy braids and huge mud boots. My favorite designs were by Heike Jarik (a German designer with great taste in fabric), and Femilia Couture (local favorite!). It was a great day of fashion, and I felt that the event was done really well. I'll be looking forward to it next year!