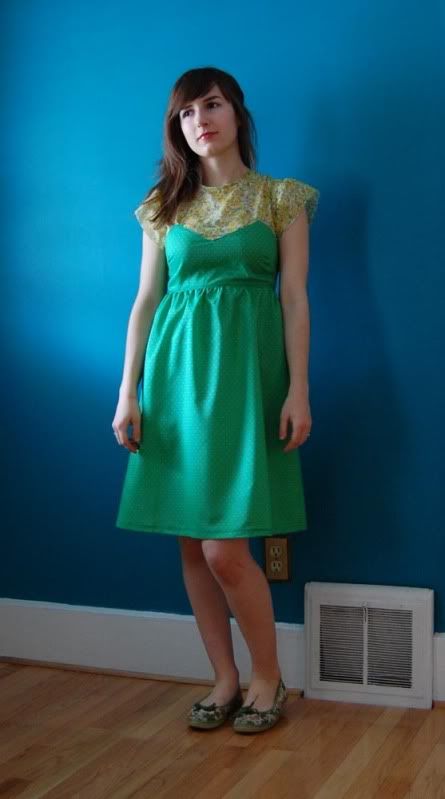 I got the Built By Wendy: Dresses book for my birthday last year. I didn't intend for this to be an Easter dress, but that's when I finally had the time to finish it. This Built By Wendy book was another great addition to my sewing library (I already had Sew U and Sew U Knits by the same author.) The Dresses book goes into more detail about pattern alteration, though it is by no means a pattern drafting book. It comes with three simple dress patterns, and step-by-step directions to alter those patterns into 25 different designs. I found that this was a really easy project, but I have a little background in pattern drafting.
Both of the materials I used for this dress are vintage; the yellow is from an estate sale, and the green is from my grandma's basement. I might go back and line the skirt to give it a little more body. One of my favorite details is the little pink button I used to close the back keyhole. I went to my grandma's house looking for a white one, but when I saw the pink, I decided I liked it better. This dress zips up the back, and I think the next dress I make will have an elastic waist since those are so much more comfortable!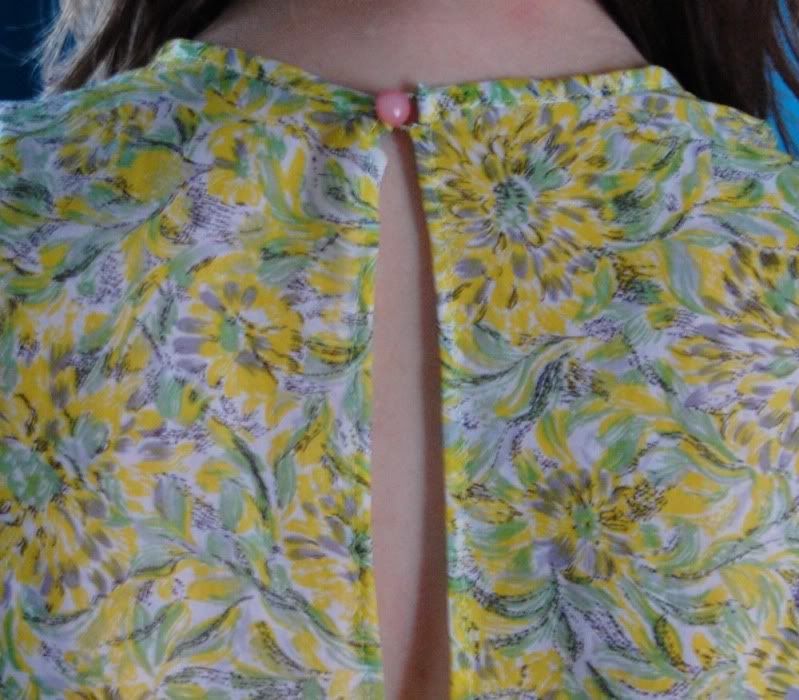 One of the dresses in the Spring/Summer '11 line has an elastic waist, and I just sourced some really soft elastic for them, so they will be super comfortable. As soon as I work out how I want the back to be finished, they will be done!