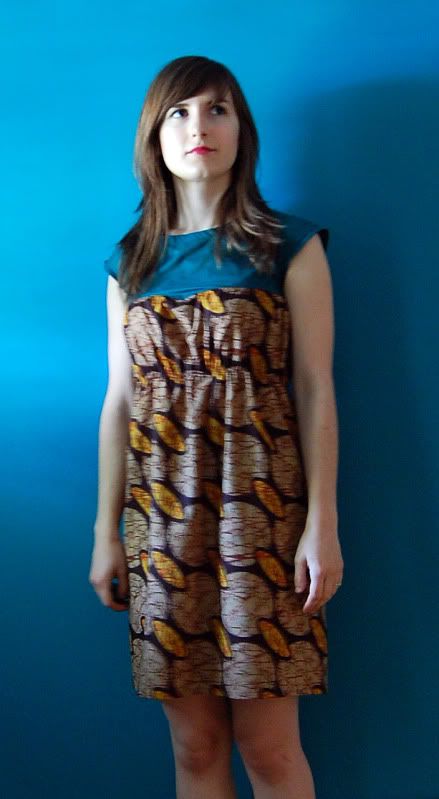 Here's a sneak peak at one of the new dresses for this season. I've been doing knit dresses for the past few years; this is my first woven dress for the line and I'm really happy with how it turned out. I've accumulated all this great vintage fabric and most of it is wovens, so a lot of the clothing I make this year will showcase all that lovely vintage fabric. The fabric I used for the sample isn't vintage, it's from my own stash and I don't remember where I got it from. But I seriously want three of these dresses for myself to wear all summer.
The dress has an elasticized waist, and I found the softest elastic ever. You know how some elastic is just really crunchy and hard? I definitely didn't want that. The back has a keyhole closure and and snap to keep it shut.
I just have to grade this pattern into the other sizes, and it will be ready to go up for sale. I'm thinking that I'll release the different designs as I finish each pattern, instead of waiting for them all to be done. I'm behind as it is, so we'll see how this goes!