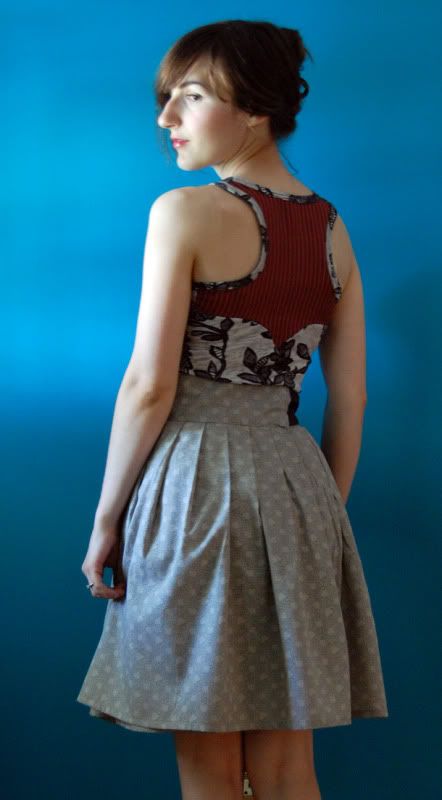 I'm really excited about the new designs I'm introducing this summer. I'm glad I finally get to use my collection of vintage woven fabric. The website will be getting updated gradually next week, and then you'll be able to purchase the new designs when I put them in the store. And as always, the fabric is either vintage or reclaimed from remnants, and most of the supplies and notions used to produce these pieces are purchased from local supply stores.
I'm also going to continue making the designs that people really seem to like, timeless classics that stay up front in your closet for years. Those are the best kinds of clothes anyways!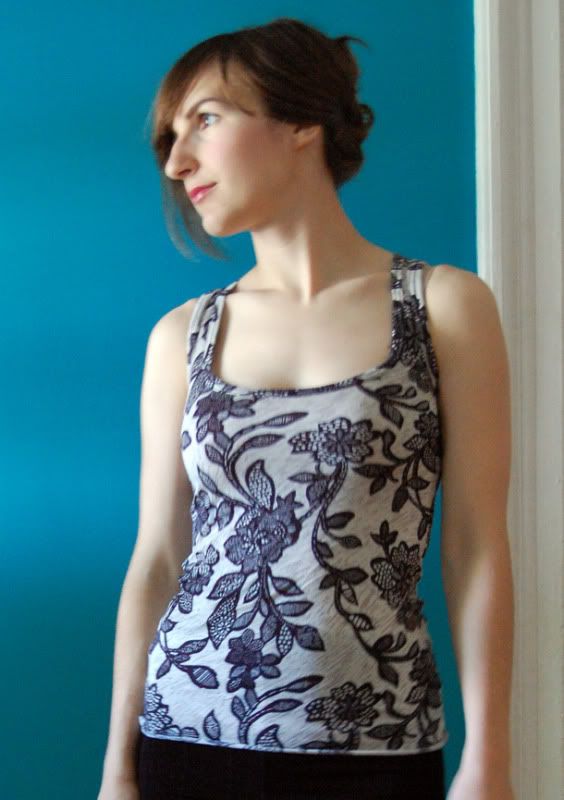 This is a fitted racerback tank top. The edges are bound with matching knit binding, but the really neat park of this top is the back.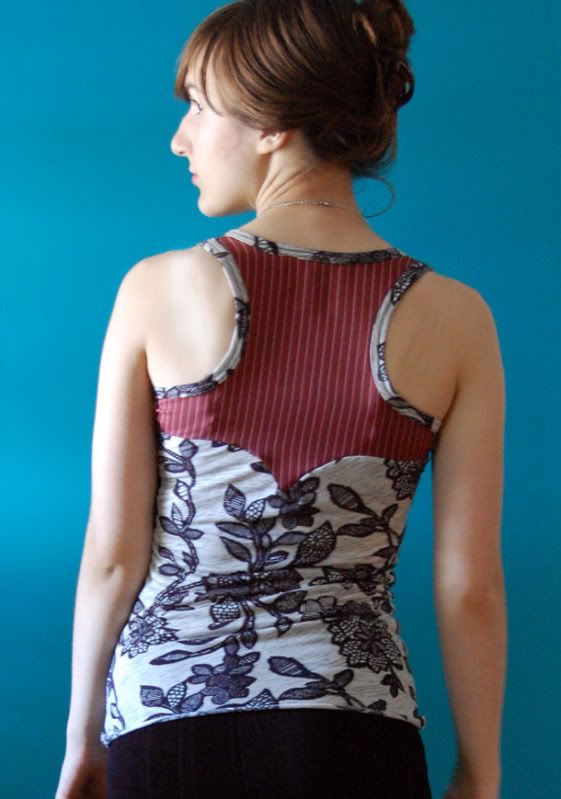 The back has an inlay of vintage fabric!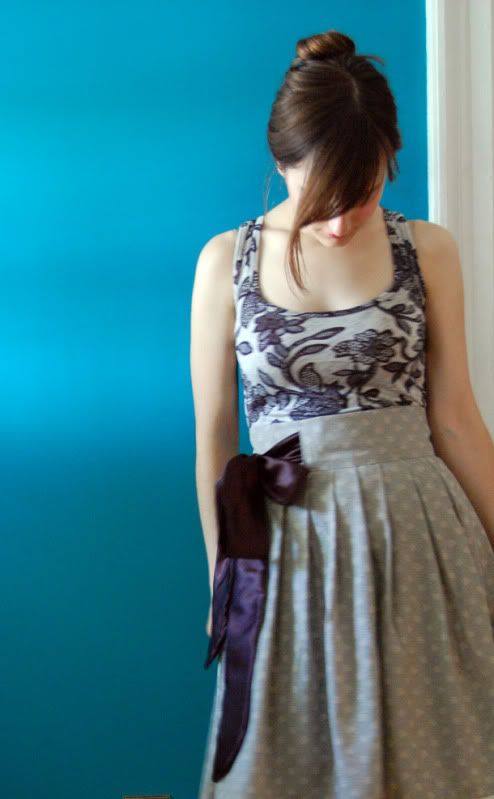 And of course, I'm still making the wrap skirts with the bow, in lots of new fabric.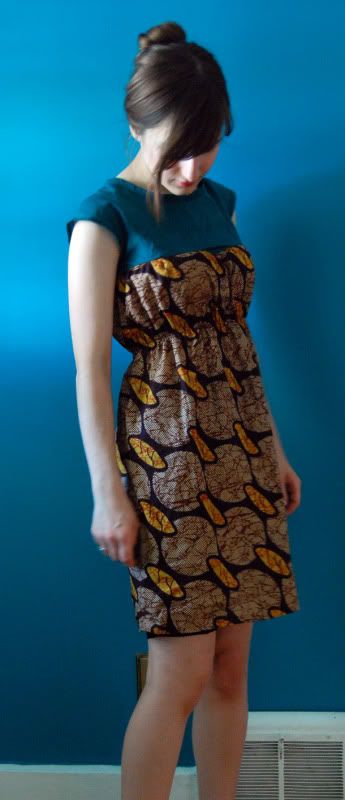 And my first dress made entirely of wovens! It has a comfy elastic waist and the fabric is awesome! Can you tell I'm really excited about getting to use my vintage wovens?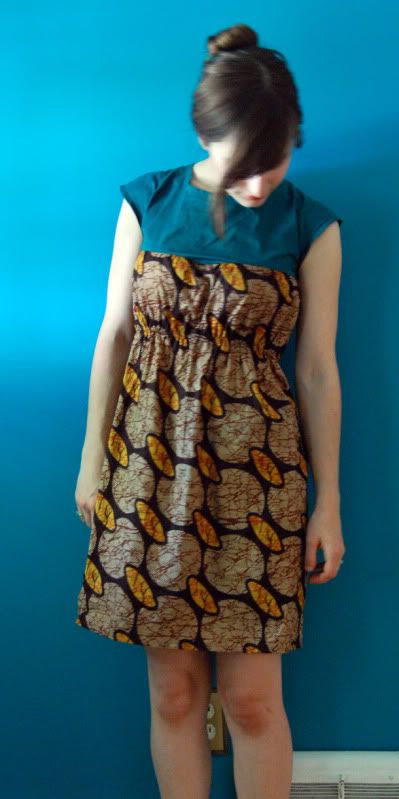 I kept one of these for myself.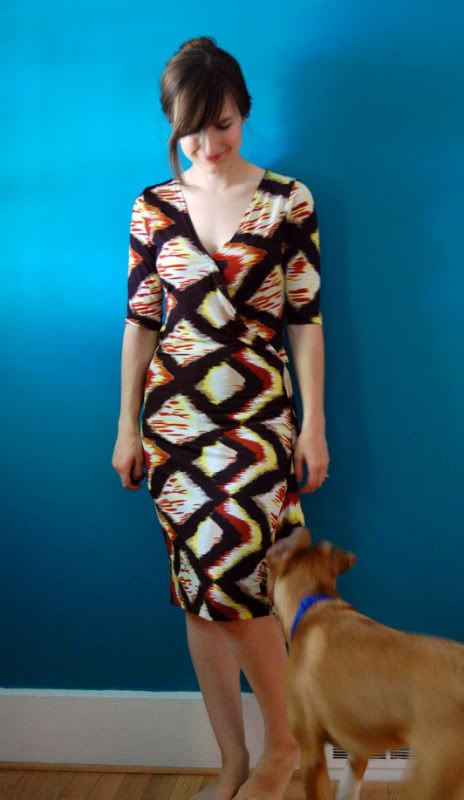 Knit wrap dress.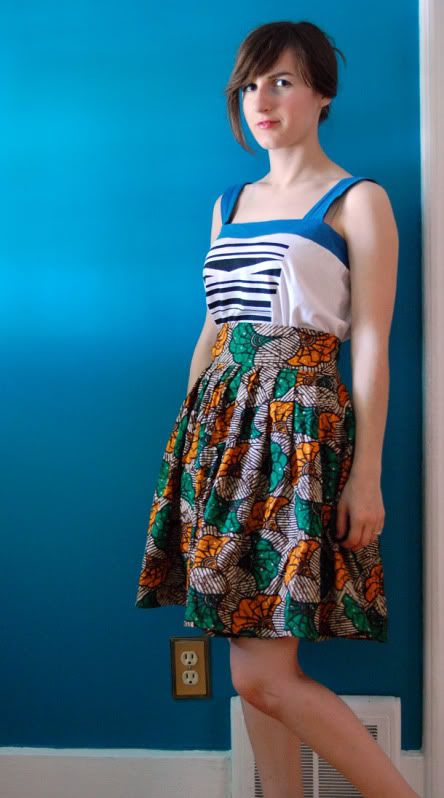 I'm bringing back the Willow tops, and the wrap skirt again.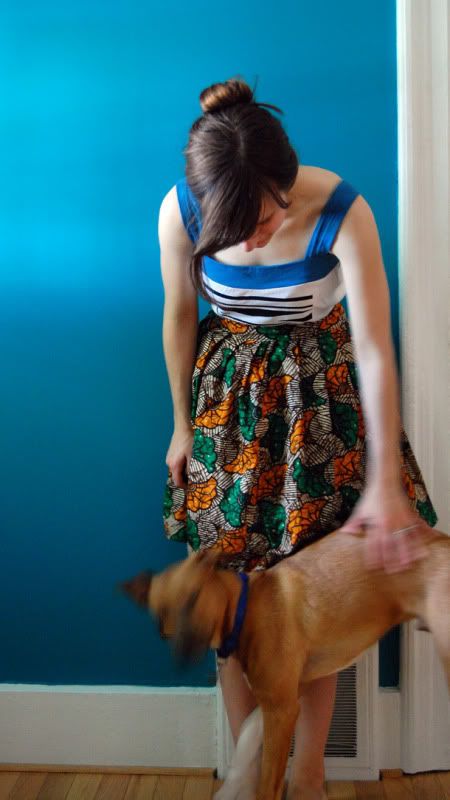 There will also be silk screened half-slips added to the shop, those are awesome for wearing under any skirts, especially if you're wearing tights or leggings underneath. And I would like to get some sort of short-sleeved cardigan that has a vintage fabric inlay in the back, but I haven't got one worked out yet that I like. I'll be adding these to the store as I get more sewn up, and select pieces are available at Goods in Detroit.